Driving Instructor Hornchurch Terrific Feedback.
Driving Instructor Hornchurch (Spencer) from Wests Driving School Was Fantastic. Follow Us On Pinterest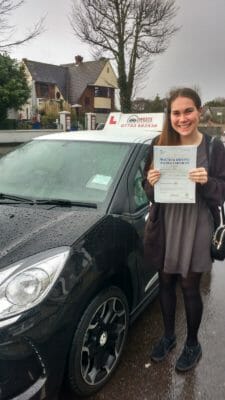 I want to say a massive thank you to Spencer my Driving Instructor Hornchurch for all his help in not only getting me to pass my test but also in building my confidence on the roads and in my abilities as a driver.
Spencer was a great teacher and always made me feel at ease. He was very patient with me and never made me feel uncomfortable when I made mistakes. Follow Us On Linkedin
This I found really helpful whenever I got nervous, as his calm attitude took that pressure away. He always made me feel safe and secure on the drive, and had a meticulous attention to detail to get my standard of driving not only to a good standard, but an exceptional one. Subscribe To You Tube Page
He kept his confidence in me at times when I thought passing my test was something beyond my abilities, so I can't thank him enough. He's also very easy to get along with so lessons were always something to look forward to. Follow Us on Instagram
I would recommend Wests to anyone thinking of learning to drive who are looking for Driving Instructor Hornchurch.
We have lots of useful resources to help existing and new students to enhance their driving experience with Wests. Click Here
If you would like to learn to drive and pass the driving test. Please call today to book that all important first lesson. This could be you do not put it off any longer.
Tel:          07753 882536