Intensive Courses Romford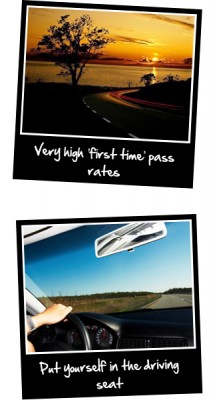 Do not have enough time to spend taking lessons over a long period or need to pass your test urgently.
Is there a specific date that you have to be passed by.
We offer great value for money using the best Intensive Driving Instructors.
Intensive Driving Courses Romford are suitable for people who want to pass their driving test in one to two weeks with lessons being 2-4 hours per day and don't want to spend months and years learning.
Wherever possible we like to conduct an driving assessment before running the Intensive Driving Course. This gives us an opportunity to observe your driving and learning style before planning the relevant training that will help you achieve the standard required to pass and remain a safe driver for life.
Hours or Days?
We price our lessons by the hour. Some companies price by the day, but can leave you disappointed when you only get a half day in the car. We do it this way because it's more transparent, it's unusual to do more than 4 hours per day, as a pupils concentration tends to fade very quickly after this point.
Available Intensive Courses:
No. Of Hours
Course Length (Days)
Course Type
Course Description
Price + Book Now
1
1
Driving Assessment
One of our specialist intensive Instructors will observe your driving and learning style to ensure the correct course meets your requirements

£70.00Add to basket

8
2
Driving Test Rescue
For learners who have taken a recent practical driving test

£450.00Add to basket

 
 
 
 
 
16
4
Test Booster
For customers who have failed a test recently, who want peace of mind fully prepared next time

£770.00Add to basket

 
 
 
 
 
24
6
Intermediate
Recommended min 20 hours previous experience, driving semi-independently and can undertake all manoeuvres.


Proving to be a popular choice with Wests students.

£1,120.00Add to basket

32
7
Novice
For drivers who have some driving experience in the region of 10 hours, familiar with controls and junctions

£1,470.00Add to basket

40
8
Absolute Beginner
For learners with very little or no experience who want the ultimate intensive learning experience.

£1,800.00Add to basket
Included in our prices
Door to door pick-up
One to one tuition
Full lesson time in car
Each day consists of 4 hours driving with 30 min break to be taken.
At any stage the instructor has the right to refuse right to take test if deemed "not test standard ready" and therefore not taking test in instructors car.
Wests School of Motoring will book test and the pupil pay for that.
Please discuss this with your instructor.
Wests School of Motoring specialise in recovery courses for candidates who have failed a previous test(s) with other Driving Instructors and Driving Schools.
We can also be a little more flexible in fitting in your driving lessons sessions that suit your own schedule.