Driving Instructor Upminster, Great Review From Sarah
My Driving Instructor Upminster was Phil, a truly amazing Driving Instructor. He is so patient and easy to get on with and explains the procedures in a way that is easy to understand.
He went out of his way to make my driving experience with Wests School Of Motoring really enjoyable and informative.
From the beginning of my lessons when I started off I was a really nervous driver. Driving really did not come naturally to me, but with time and patience my confidence began to grow through the knowledge that I was given. I was able with Phil's help and excellent teaching skills, to get '0' driving faults on my test earlier today. I still cannot believe what we achieved, I am so pleased with the result.
Phil has now made me a very confident driver and I will miss our lessons together.
Would highly recommend him to anyone looking for driving lessons. Thank you so much.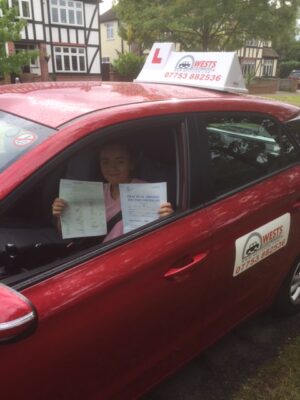 If you would like to learn to drive and pass the driving test. Please call today to book that all important first lesson. This could be you, don't put it off any longer! 🚗💨 🚙💨🚗💨🚙💨🚗💨🚙💨
☎️📞📲💻
Tel:          07753 882536