Driving Instructor Brentwood Terrific Feedback.
I have to say Kathy my Driving Instructor Brentwood from Wests Driving School was Fantastic. Follow Us On Pinterest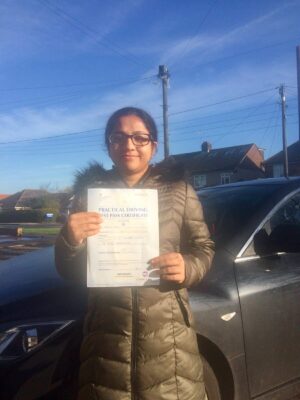 A massive thanks to my Driving Instructor Brentwood Kathy. I was a nervous wreck on the road. I decided to change my Instructor after I failed my first test with another Driving School.
Kathy is the best Instructor, all her techniques help me to pass my test with flying colours. I would have no hesitation to recommend her to anyone. Thanks so much Kathy, I will never forget you.
You taught me how to drive, what can i say? She is just outstanding. Subscribe To You Tube Page
I would recommend Wests to anyone thinking of learning to drive who are looking for Driving Instructor Brentwood. Follow Us on Instagram
We have lots of useful resources to help existing and new students to enhance their driving experience with Wests. Click Here
If you would like to learn to drive and pass the driving test. Please call today to book that all important first lesson. This could be you do not put it off any longer. Follow Us On Linkedin
Tel:          07753 882536