Driving Instructor Romford, Fantastic Review From James
I want to write this review to say thank you to my Driving Instructor Romford (Spencer). I do a lot of teaching for my work and I can recognise in Spencer all the qualities that make a fantastic Teacher and Instructor. This is exactly what Spencer is.
First and foremost Spencer is a genuinely really decent nice guy and went out of his way to make things as smooth and as good as possible for my lessons. I could tell that he really cared about my progress and development. All throughout my lessons Spencer was calm, patient and with clear instruction and feedback that was always relevant and on-point.
For myself it was my confidence that held me back for a long time and I just cannot imagine gaining that confidence under anyone else. No matter what mistakes I made Spencer was always super cool and kept things positive. At no single point throughout my lessons did I ever feel unsafe or that Spencer was not giving me his complete attention and focus.
I really have zero negative things to say and I would one hundred percent recommend anyone looking to drive to go with Spencer, no matter what he will see you through to the end.
Thanks again Spencer!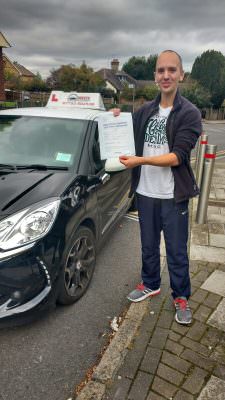 If you would like to learn to drive and pass the driving test. Please call today to book that all important first lesson.
This could be you, don't put it off any longer! 🚗💨 🚙💨🚗💨🚙💨🚗💨🚙💨
☎️📞📲💻
Tel:          07753 882536