Driving School Harold Wood Julia Passes
Many thanks to Wests Driving School Harold Wood. Phil is a great driving instructor who is very dedicated to getting the best out of his students.
As a very nervous learner I found his encouragement, enthusiasm and drive to ensure I passed my test first time really motivating.
Thanks to his hard work I now feel confident on the road. With Phil, you can expect to be pushed hard to succeed and have a laugh at the same time.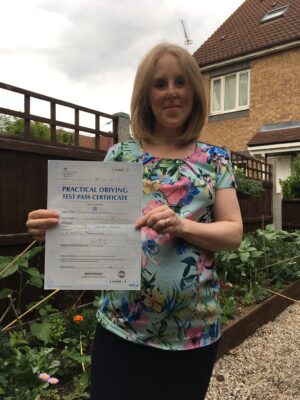 Really appreciate all your hard work and support. Subscribe To You Tube Page
We have lots of useful resources to help existing and new students to enhance their driving experience with Wests. Click Here
If you would like to learn to drive and pass the driving test. Please call today to book that all important first lesson. This could be you do not put it off any longer.
Tel:          07753 882536