Great review Laura took Driving Lessons Romford.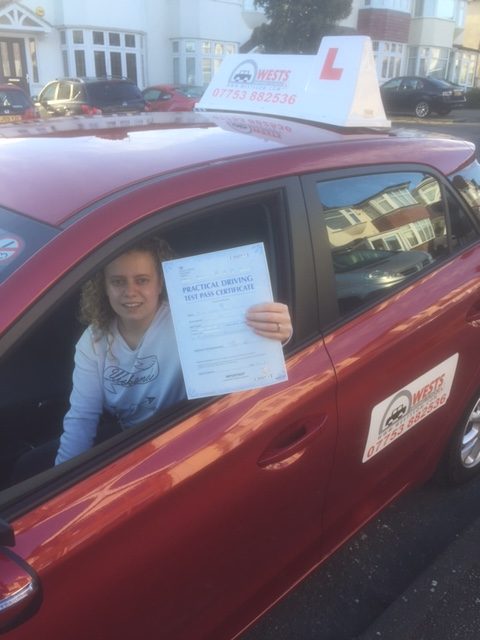 I would like to say a massive thank you to my Driving Instructor Phil West. His Driving School, Wests School of Motoring are based in Romford.  Like us on Facebook
His attention to detail enabled me to pass my driving test today, with only two minor driving faults. You cannot believe how pleased I am to conquer such a milestone. Follow us on Twitter
Phil has invaluable knowledge and experience of driving in the local area around the Hornchurch Test Centre. This included the necessary test routes, which I have no doubt was a major factor in my preparation which enabled me to pass the test. Follow Us on Instagram 
The lesson prices are fantastic value for money. He always fitted my driving lessons around my difficult work schedule. I would highly recommend Phil, his humour and patience helped me to stay calm. He has definitely made me such a confident and safe driver. He is not only a great driving instructor but a great guy, who is dedicated to challenging you in order to reach your full potential. He teaches you to drive to a very high standard, a skill I will keep for life.
I have already booked my Pass Plus course with Phil which I am really looking forward to completing. 
We have lots of useful resources to help existing and new students to enhance their driving experience with Wests. Click Here
If you would like to learn to drive and pass the driving test. Please call today to book that all important first lesson. This could be you do not put it off any longer.
Tel:          07753 882536